M
onica G. ​(San Diego, USA):

 "I really appreciate Livia's sensitivity and her creative eye. She has an exquisite ability to grasp emotions and to capture that special ​moment in time. Be it birthdays, family portraits, or just random get-togethers,
she was always behind her camera, tireless and acrobatic. Full of poetry, love, surprise and sheer fun, her photographs
reveal a unique artist."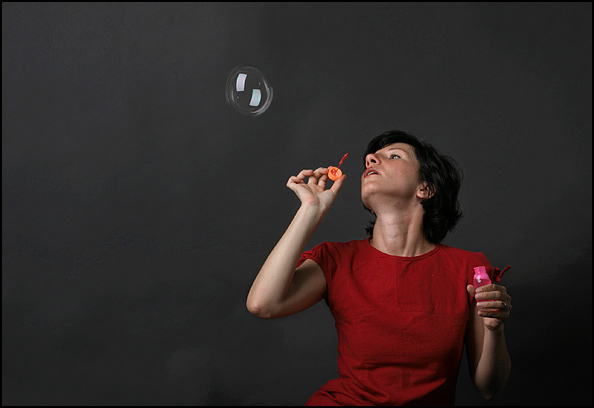 Doina T. (Bucharest, Romania):

"There was a time when me, Livia, and our friends used to travel with only one thought in mind:
take the best photo. That meant a perfectly technical and emotional shot, targeted to be displayed in a gallery. We used to carry tons of equipment, always rushing for the best light, the best moments, the purest emotions. Changing lenses, comparing films and later on digital cameras, all these educated our eye and technique. During all those years, we rarely thought of taking photos of each other, busy as we were to have that best photo of always other people, but us. We were only "accidents" in this photographic saga.

Well, Iet me tell you something. Years later, when I put order in my photos collection, it came out that the most important things of our travels and experiences were these reciprocal "accidents". Neither the many mountains or streams we crossed, nor the landscapes we admired together at dawn, nor the details and shadows on walls, paths, clouds... but these "stolen" images of each other that stay now in front of me and make my heart throb. Because all that counts is the "moment in time" that freezes instants: the joy of a morning, the first child, the marriage, our games… Moments. Moments that slip through our fingers and disappear.
Oh, the power of a single photograph:  that of bringing in front of your eyes a certain period of your life. Should we have appreciated this at that time… For all these moments, thank you, Livia!"
Megan J. (Thousand Oaks, California):

"Livia did our family photos (we have two young kids). She was extremely patient, accommodating and flexible. She met every request and went above and beyond to make sure we were happy with the shoot.
We loved how the pictures turned out! She was also incredibly affordable and generous. Definitely the best value around. 

She also did some acting/modeling headshots for my sister. They looked incredible. She was completely committed to making sure my sister got exactly what she needed."
Katy S. (Ventura, California):

"Livia did my newborn photos last year and she was amazing. She has quite the eye and I love her photojournalism style. She was so patient and very reasonable. Would for sure hire her again, just sad she moved from the area!!"
Gloria M. (San Diego, California):

"Livia, you are awesome! I will forever cherish photos of my kiddos. I will for sure contact for our next family event. Glad you are closer now."                                       
Kim M. (Irvine, California):

"Livia moved recently to Orange County and we are lucky to have her here!!  She took amazing photos of daughter and our family at the San Juan Capistrano old town and train station which turned out beautifully. And she is more reasonable than any of the others I got quotes from! Her photos are much more unique and genuine than any I have seen with other family photographer. Probably because she has an art background and is from Europe so has a special perceptive and really gets the subjects.  I am going to use her again for professional photos very soon!"